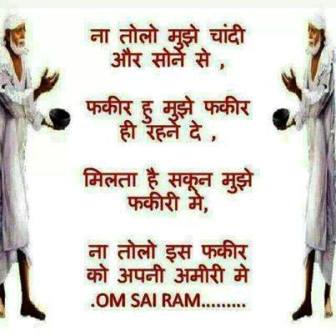 Prayers for Maha Shivaratri
(1/1)
pramanisa:
Shiva Mool Mantra :The Mool Mantra of Lord Shiva is known as the great redeeming mantra also known as five-syllable mantra. Shiva is the supreme reality, the inner Self. It is the name given to consciousness that dwells in all. Shiva is the name of your true identity- your self. In this mantra the chanter (one who repeats the mantra) bow to Shiva- his true self. " OM Namah Shivaya "


Meaning of Shiva Mool Mantra : It means "I bow to Shiva."

Shree Shiva-Parvati Stuti :
Karpoor Gauram Karunnaavataram Sansaar Saaram Bhujgendra Haaram.
Sadaa Vasantam Hridyaarvrinde Bhavam Bhavaani Sahitam Namaami.
Meaning of Shree Shiv-Parvati Stuti :
I Bow to Bhavani as well as to Lord Shiva who is white as camphor, who is compassion incarnate, who is the essence of the world, who wears a garland of a large snake and who always dwells in the lotus like hearts of his devotees.

SHREE RUDRAASHTAK STROTRAM :


Namaamee Shameeshaan Nirvaanroopam,
Vibhun vyaapkam brahm veydaswaroopam.
Nijam-nirgunam Nirvikalpam Nireeham,
Chidaakaashamaakaasanvaasham bhajeham II1II
Niraakaaram ounkaarmoonlam Tureeyam,
Giraa jyaan goteetameesham Gireesham.
Karaal mahaakaal kaalam kripaalam,
Gunaagaar sansaar paaram nato-a-ham II2II
Tushaaraadri Sankaash Gauram Gambheeram,
Manobhoot koti prabhaa shree shareeram.
Sphuranmauli kallolinee chaaru gangaa,
Lasad bhaal baaleyndu kanthey Bhujangaa. II3II
Chalatkundlam suubhra neytram vishaalam,
Prasannaanam Neelakantham dayaalam.
Mrigaadheesh charmaambaram mundamaalam.
Priyam shankaram sarvanaatham bhajaami II4II
Prachandam prakastham pragalbham pareysham.
Akhandam ajam bhaanu koti prakaasham,
Trishoolam Nirmoolam Shoolapaanim.
Bhajeya-ham bhavaaneepati bhaava-gamyam. II5II
Kalaateet Kalyaan Kalpaantkaaree.
Sadaa Satchid-aa nand Dataa puraaree,
Chindanand Sandoh Mohaapahaari,
Praseed: Praseed: Prabho man-mathaaree II6II
Na-yaavad umaanaath paadaar vindam.
Bhajanteeha parey vaa na raanaam,
Nataa vatsukham shaanti-santaap-naasham.
Praseed: prabho sarvbhootaadi vaasam II7II
Na Jaanaami Yogam Japam Naiv Poojaam.
Nato a-ham saddaa sarvadaa shambhu tubhyam,
Jaraa Janm Du: Khaough taatapya-maanam.
Prabho paahi Aapannmaameesh shambho II8II
Rudraastak Midam Proktam. Vipreyn haratoshyey,
Yey pathanti paraa bhaktayaa. Teyshaam Shambhu Praseedati.

SS91:
Masa Shivaratri is the auspicious day to worship Lord Shiva. In February 2010, Masa Shivratri falls on Maha Shivaratri day which is the biggest festival dedicated to Lord Shiva. Masa Shivratri February 2010 or Maha Shivaratri 2010 date is February 12. Shivaratri 2010 corresponds to Falgun Krishna Chaudas in North Indian calendar, and Magha Shukla Chaturdashi in Marathi, Gujarati, Kannada and Telugu calendars.

Mahashivaratri 2010 is even more significant to worship the Lord as on this day Kumbha Sankranti or Kumbha Sankramana is celebrated. Special pujas are performed in Kashi Vishweshwara temple in Varanasi, Ujjain Mahakaleshwar Temple, Nashik Trayambakeshwar Temple, and many other Jyothirling temples in India.

During Mahashivaratri Brahmotsavam is organized in Srisailam Mallikarjuna Temple. Vemulawada Rajarajeshwara Swamy temple is also a best place to visit during Shivaratri festival. A three-day Jathara or fair is organized in Vemulawada during the festival.
SS91:





Maha Shivaratri 2013

The one big festival that is dedicated to lord Shiva is Shivaratri. Shivaratri is celebrated on Chaturdasi of the Magha Masam of Telugu Calendar or Tamil month Masi. This year Maha Shivaratri is celebrated on Sunday, 10th March, 2013.

The normal ritual involved in observing Shivaratri are as follows:

1)Should fast the whole day without even drinking water.
2)Should perform at least Eka Rudra Abhishekam to Lord Shiva in the night to Lord Shiva, offering of Bilva Patra orBel leaves is considered to give high returns.
3)Offer fruits as Naivedyam or offering and eat only those for the night.
4)Should be awake the whole night enchanting the name of Lord Shiva
5)If possible do Abhishekam to Lord Shiva during Lingodbhava Kalam that is exactly at 00:48 hrs.
6)Should sleep only on the night of next day.
SS91:


Om Tryambhakam Yajamahe
Sugandhim Pushtivardhanam |
Urvarukamiva Bandhanan
Mrityor Mukshiya Maamritat ||

Meaning:
Om. We worship The Three-Eyed Lord Shiva who is fragrant and who increasingly nourishes the devotees. Worshipping him may we be liberated from death for the sake of immortality just as the ripe cucumber easily separates itself from the binding stalk.

Explanation:
The mantra is a prayer to Lord Shiva who is addressed as Sankara and Trayambaka. Sankara is sana (blessings) and Kara (the Giver). Trayambaka is the three eyed one (where the third eye signifies the giver of knowledge, which destroys ignorance and releases us from the cycle of death and rebirth).

Best Time to Chant
Chanting the Maha Mrityunjaya Mantra with sincerity, faith and devotion in Bramha Muhurata is very beneficial. But one can also do Maha Mrityunjaya japa anytime in a pure environment with great benefit and discover the happiness that's already within.
SS91:


Om Tryambhakam Yajamahe
Sugandhim Pushtivardhanam |
Urvarukamiva Bandhanan
Mrityor Mukshiya Maamritat ||

Navigation
[0] Message Index



Listen Sai Baba Radio: